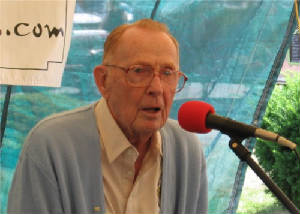 Coach Kenneth "Red" Simmons recalls how he became friends with Ted.
"Appliance Doctor" Joe Gagnon admires the man who gave him his start in radio.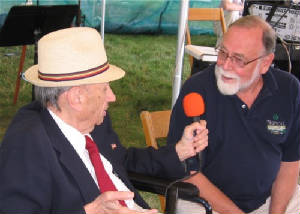 Ted doing what he does better than all others.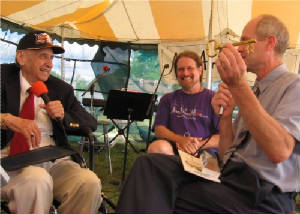 Ted is given the key to the city of Ann Arbor.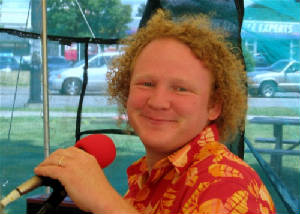 Event organizer, and former Heusel Show Producer, Dan Brown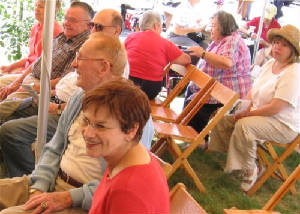 A crowd of fans and dignitaries listens intently.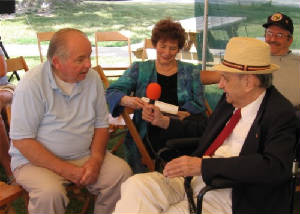 Nancy Heusel looks on as her husband chats with one of his many friends.
Ted gets a hug. Peter Fletcher sits nearby.
Ted talks with a group of ladies from his Civic Theatre days.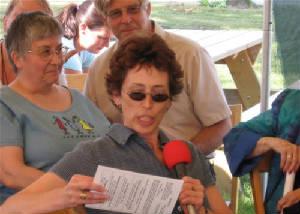 One of the many people Ted worked with in theatre recalls time with her favorite director.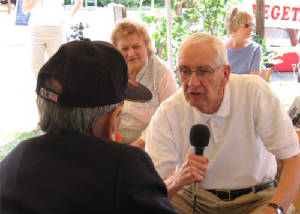 A friend chats with Mr. Heusel